Words Wednesday: Hilary Mantel
It's been a while, but we're finally back to say, "Happy Words Wednesday!"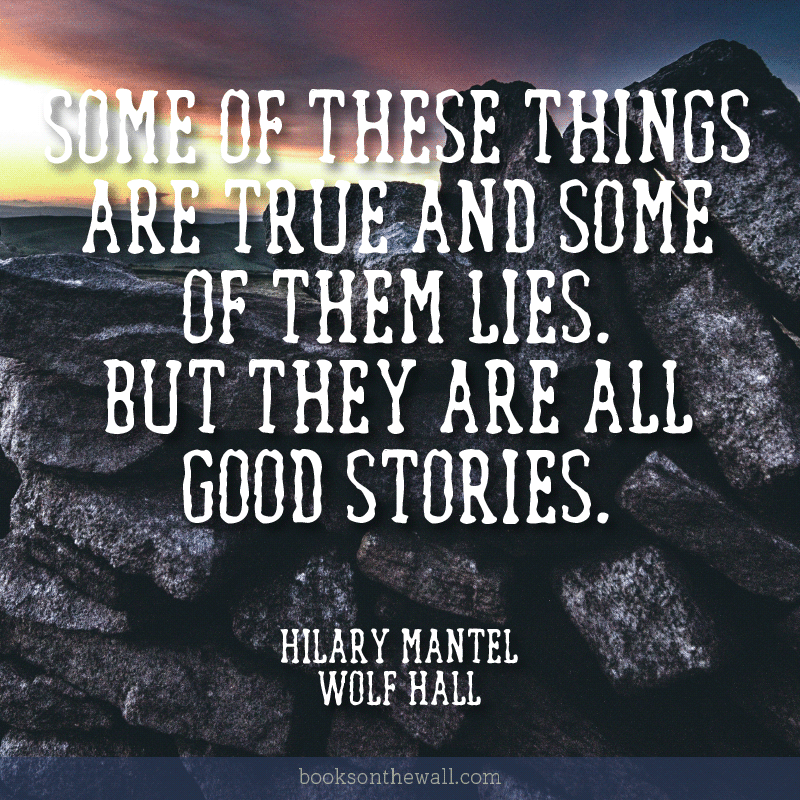 Today's featured snippet is a Hilary Mantel quote from her 2009 novel Wolf Hall.
Wolf Hall by Hilary Mantel
Set in early 1500s England, Wolf Hall is a historical novel that follows the rise of Thomas Cromwell and Anne Boleyn (whose rises, story lines, and real lives are impossible to untangle from one another) during the reign of King Henry VIII. Still famous today for his many wives and ordered decapitations, King Henry—and all of the other characters—are wonderfully humanized by Mantel in this novel.
Although King Henry and his court feature prominently in this work, the focus remains on Thomas Cromwell. Born into a working-class family, Cromwell manages to rise through social ranks (never in title, though) to become the king's foremost advisor.
In many ways, Mantel's story echoes the archetypal "rags to riches" story. Though Cromwell is certainly no angel (and is frequently compared to a murderer), he is portrayed in a sympathetic manner, as a flawed man who loves, loses, and of course schemes to his own advantage.
Impact and Sequels
Like history itself, Wolf Hall is at times difficult to comprehend. Mantel helpfully provides a character tree (two, actually) at the beginning of novel to reference, though readers unfamiliar with English history may benefit from googling here and there throughout the novel.
Wolf Hall won the Man Booker Prize in 2009 along with the 2009 National Book Critics Circle Award for fiction and the 2010 Walter Scott Prize for historical fiction.
In 2012, Mantel published Bring Up the Bodies, a sequel to Wolf Hall. The publication date of the last installation, The Mirror and the Light, is as yet unknown.
Hilary Mantel Quote, Wolf Hall
"Some of these things are true and some of them lies. But they are all good stories."

-Hilary Mantel, Wolf Hall
Wolf Hall on TV
In 2015, the BBC released a six-part series based on Wolf Hall and its sequel, Bring Up the Bodies. Like the books themselves, the series was nominated for a handful of prestigious awards, notably at the Primetime Emmys and Golden Globes. Watch the trailer below:
For more interesting discussion on how the adaptation was created and the role that Mantel herself played in the mini-series production, check out this brief Wolf Hall Q&A:
Recommended For You