Words Wednesday: Min Jin Lee
It's Words Wednesday! Today we're celebrating the written words of Min Jin Lee and her acclaimed new novel Pachinko.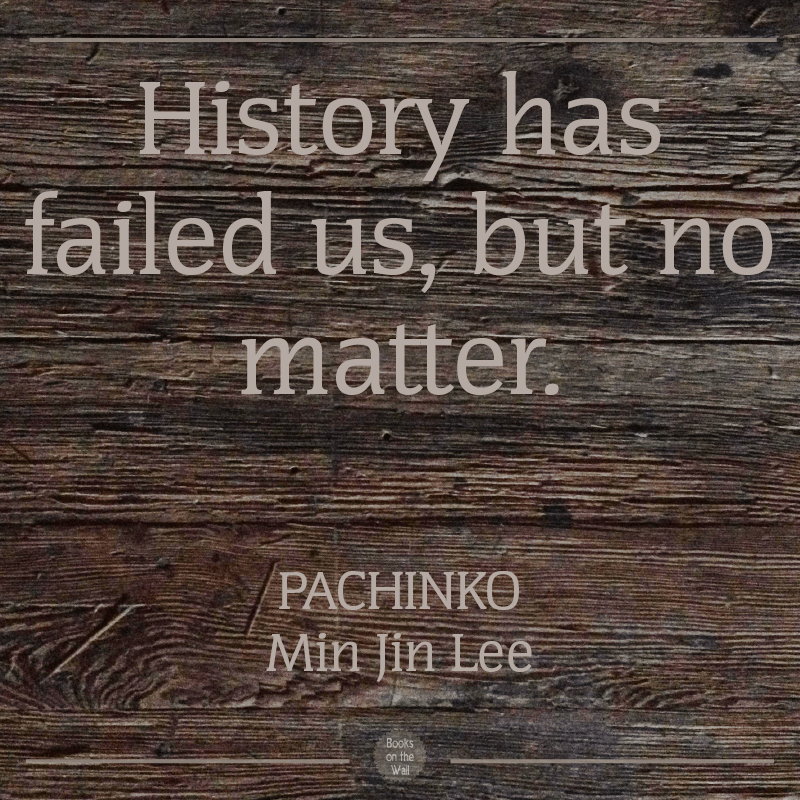 This Min Jin Lee quote comes from her just-released novel Pachinko (2017).
Pachinko by Min Jin Lee
Published in February 2017, Pachinko follows the lives of several generations of a Korean family over the twentieth century. The story begins with Sunja, a young woman living in a small fishing island off Busan, Korea, in the early 1900s. After getting pregnant, Sunja leaves her small town for Japan with a kindly minister who marries her to save her family from shame.
The story begins when Korea is still under Japanese colonial rule and extends all the way to the late 1980s. Starting with Sunja, the matriarch, the novel traces how various members of her family struggle to live in a society that barely tolerates their existence and refuses to grant them citizenship or other residential benefits.
More than the story of a single family, Pachinko is an exploration of identity, religion, duty, and family ties. Through the experience of this family, we see the various ways people interact with the idea of a "homeland": leaving it, seeking it, denying it, being denied it, and ultimately creating it on one's own terms.
The first few drafts of the novel were actually called Homeland, and Lee published an excerpt under the same title several years before publication.
Unfortunately, much of the discrimination that Lee writes about in the novel persists today, both in Korea and in Japan. Koreans who moved to Japan and chose not to return to South Korea after the Korean War are often viewed as outsiders in both countries.
Min Jin Lee quote
We love this quote from Min Jin Lee because it's the first sentence of the novel (and we love opening lines), and it expresses a theme that continues throughout the story: how normal people living in tragic periods of history survive, change, and live.
Here's a little more of the quote for context (no spoilers):
History has failed us, but no matter. At the turn of the century, an aging fisherman and his wife decided to take in lodgers for extra money.

-Min Jin Lee, Pachinko
But what is pachinko?
For those who don't know, pachinko is a type of Japanese pinball. It's both a recreational arcade-style game and a form of serious gambling. (Gambling for money is technically illegal in Japan, so the pachinko parlors instead give out "prizes," which customers can then exchange for cash a few steps outside of the parlor premises.)
Without giving too much away, Sunja's family ends up working in and around pachinko parlors in various ways. Check out this short video to learn how the game works:
Recommended For You