Words Wednesday: Margaret Atwood
It's time for another Words Wednesday! Today we're featuring another North American favorite: author Margaret Atwood.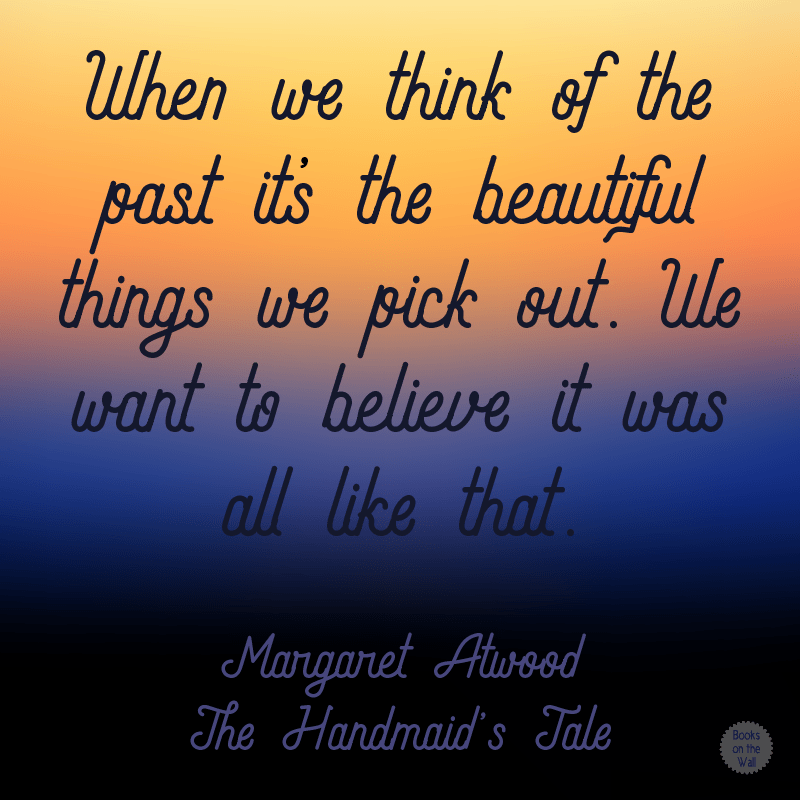 These quote from The Handmaid's Tale is one of our all-time favorites, though there are many to choose from in this interesting novel.
The Handmaid's Tale by Margaret Atwood
Published in 1985, The Handmaid's Tale is set in a dystopian Boston, in which a theological dictatorship has taken hold. This new nation, called the Republic of Gilead, has forced young women into sexual and intellectual subjugation. Reading has been outlawed, women are forced to procreate with high-ranking party members, and Old Testament-inspired punishments are doled out in public to maintain order.
The Handmaid's Tale won several literary awards, including the Governor General's Award in 1985 Arthur C. Clarke Award in 1987. Though many readers and critics consider Atwood a science fiction author, Atwood herself prefers to label her genre-bending books "speculative fiction."
The Handmaid's Tale Quote
If you haven't read The Handmaid's Tale, we highly recommend this novel. Though it's fairly short and quite easy to read, it's full of thought-provoking questions that seem to suit our current age more than ever.
"When we think of the past it's the beautiful things we pick out. We want to believe it was all like that."

-Margaret Atwood, The Handmaid's Tale
If you love Margaret Atwood, check our our previous Words Wednesday featuring a quote from her short story collection, Moral Disorder.
The Handmaid's Tale in Popular Culture
Even if you haven't heard this Handmaid's Tale quote, you've probably at least heard of the book. It's been adapted to film several times, perhaps most notably in 1990 starring Faye Dunaway, Natasha Richardson, and Robert Duvall. The most recent adaptation, starring Elisabeth Moss of Mad Men fame, will be released at the end of April on Hulu. Check out the trailer below.
Recommended For You