Who Influenced Who?: A Web of 29 Famous Authors [Infographic]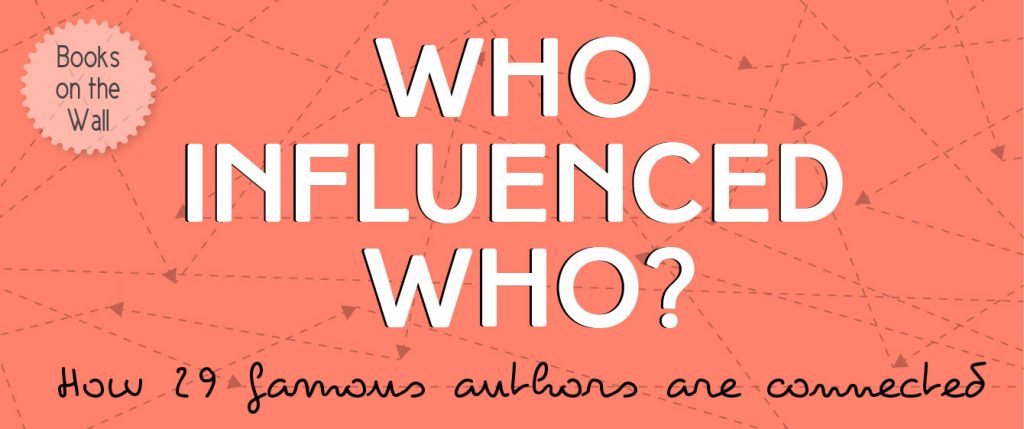 Have you ever read a book by a famous author (or a not-yet-famous one) and been able to instantly identify another author's influence?
All artists, including writers, are influenced by their peers and forebears, knowingly or not. We love the literary "circle of life" that results; in creating his or her own work, every author expresses something that connects with and inspires someone one else to create something new.
Literary influences among 29 famous authors
To explore this idea of literary influence, we chose a random assortment of 29 of our favorite famous authors and did some research into how they are connected to each other.
Some of our findings were expected—the influence of Thomas Pynchon on David Foster Wallace, for example, is crystal clear—but other connections really surprised us:
Did you know that Ernest J. Gaines found a ton of early inspiration from the Russian masters?
Or that Junot Diaz calls Toni Morrison's work his "most sustained love"?
Learning who an author finds inspirational is really revealing, allowing you to view that author's work through a completely new lens. Check out the incredible web of famous author connections for yourself! See who surprises you.
Note: We tried to only include influences that the authors themselves acknowledge or that literary experts have come to agree upon. (For instance, Nabokov famously rejects most claims of being influenced by anyone at all, though few would believe that's true.)


Which of these authors inspires you the most?
—
Check out just a few of our many sources for this infographic:
Recommended For You