Examining the "9/11 Novel" and Post-9/11 Literature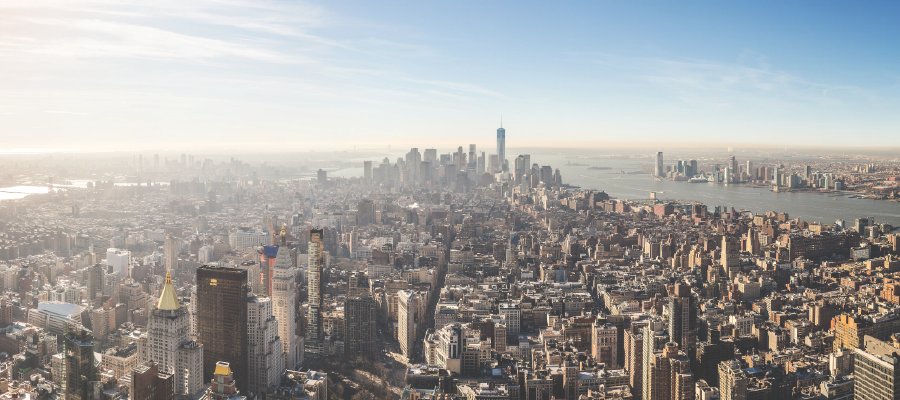 To talk about fiction in the context of the horrific events of September 11, 2001, is to talk about the nature of fiction itself. Just what is fiction for? What is the 9/11 novel, and what role does literature play in our post-9/11 world?
The purpose of fiction
Over the years, writers, readers, and cultural commentators have inevitably chimed in with their own answers, one of the most famous of which came from the late David Foster Wallace:
"I had a teacher I liked who used to say good fiction's job was to comfort the disturbed and disturb the comfortable. I guess a big part of serious fiction's purpose is to give the reader, who like all of us is sort of marooned in her own skull, to give her imaginative access to other selves…This is nourishing, redemptive; we become less alone inside. It might just be that simple." 
Scientists have examined the effects, if not the purpose, of fiction as well. A 2013 study out of Emory University found that reading fiction leads to "heightened connectivity" in the parts of the brain responsible for language receptivity and grounded cognition. As the lead author and neuroscientist Greg Burns says,
"The neural changes that we found associated with physical sensation and movement systems suggest that reading a novel can transport you into the body of the protagonist," Berns says. "We already knew that good stories can put you in someone else's shoes in a figurative sense. Now we're seeing that something may also be happening biologically."
Viewed in these terms, 9/11 fiction represents a realization of the purpose of fiction as an act of collective remembrance and coming together, in spite of the fact that "redemption" or "resolution" may never be reached.
What is the "9/11 novel"?
The term "9/11 literature" is often used to describe a group of fictional books that are either loosely related to directly based on the terror attacks of September 11, 2001. Some September 11 books feature the events of that horrific day prominently in the plot, character development, or theme; other novels that are frequently grouped into the 9/11 fiction category only mention this event in passing (and sometimes not even at all).
What unites this group of so-called 9/11 novels is their attempt to "hew fact from fiction," to wrestle with the tragedy and the aftermath of that one day.
And in reality, there's significant debate among the literary community about what the "9/11" novel is—or indeed, if it even exists. The Economist's Prospero blog argues that September 11 inevitably changed the course of fiction in the same way that WWII did, as "a bigger crisis than many novels can contain or capture: it's a situation where truth is both bigger and stranger than fiction." Regardless of any author's particular perspective or wish, it's 
Ultimately, the Prospero writer says, 9/11 marks a "fissure" in literature regardless of any particular author, story, or setting: fiction will be forever divided into books written before and after September 11. From this perspective, every piece of literature in the last 15 years could be considered 9/11 fiction.
Jimmy So in The Daily Beast summarizes the murky definition of "9/11 literature" perfectly:
"The truth is that 9/11 was so unanticipated and traumatizing that when we peer into almost any novel written after 2001, we see 9/11 staring back."
Best fiction about 9/11
There have been over 150 works of fiction published about September 11, with more books being added every year. Here are just a few of the most critically acclaimed fiction books about 9/11.

Netherworld by Joseph O'Neill

Published in 2008, Netherland frequently appears on lists of the best fiction about 9/11. Netherland follows the life of a Dutch financial analyst, Hans, living in New York City in the wake of the September 11 attacks. The novel also closely follows Hans' friend Chuck Ramkissoon, a Trinidadian immigrant. 
Netherworld has been called "the wittiest, angriest, most exacting and most desolate work of fiction we've yet had about life in New York and London after the World Trade Center fell."
Open City by Teju Cole
Teju Cole's first novel, Open City was published in 2012 and follows a half-Nigerian, half-German man named Julius as he wanders around New York City, thinking and meeting people. Though it has chapters, the novel is basically written as one unbroken paragraph, and dialogue is left unpunctuated, allowing the narrator's thoughts and other characters' speech to intertwine. Cole's novel has been hailed as a "landmark in post-Sept. 11 fiction."
Interestingly, Teju Cole has called Elizabeth Costello by JM Coetzee his quintessential 9/11 novel, even though it does not directly deal with September 11 at all.
Freedom by Jonathan Franzen
Published in 2010, Jonathan Franzen's Freedom is a critically acclaimed novel that deals with the extended aftermath of September 11th. A sprawling plot, one that has often been described as an epic, follows a Midwestern family living in a unstable post-9/11 America. Listen to Jonathan Franzen discuss this sweeping novel on PBS.
Another interesting note: Jonathan Franzen's earlier novel, The Corrections, was released on September 1, 2001, only ten days before the tragic attacks.
The Emperor's Children by Claire Messud
Claire Messud's third novel, The Emperor's Children was published in 2006 and follows the lives of three entitled 30-year-old friends living in New York City right before, during, and after the September 11 attacks. Unlike many other fiction books about September 11 and its weighty emotional aftermath, The Emperor's Children stands out for the ways in which the main characters continue their lives as normal.
The Emperor's Children was longlisted for the 2006 Man Booker Prize.
Extremely Loud and Incredibly Close by Jonathan Safran Foer
Extremely Loud and Incredibly Close is one of the most obvious works of 9/11 literature, following young Oskar Schell as he goes on a journey throughout New York City to connect with his late father (who died in the September 11 attacks). Though some critics, like the great writer John Updike, have dismissed this novel as excessively sentimental or unrealistic (or both), it remains one of the most widely read work of September 11 fiction.
We've previously featured a Jonathan Safran Foer quote from Extremely Loud and Incredibly Close.
The Reluctant Fundmentalist by Mosin Hamid
Published in 2007, The Reluctant Fundamentalist follows a Pakistani financial analyst who leaves the United States after a failed relationship and the events of September 11. The novel is notable for its authentic and complex characterization of the narrator and main character, Changez.
The Reluctant Fundamentalist was shortlisted for the Book Prize in 2007.
Harbor by Lorraine Adams
Published in 2004, Harbor represents an interesting mix of 9/11 fiction: it was written post-9/11 but describes the surveillance of a young Algerian man named Aziz Arkoun in pre-9/11 America. Author Lorraine Adams based her novel on the real-life arrest of Abdel Ghani Meskini, an event that she reported on for The Washington Post. Adams explores both sides of an anti-terrorism investigation, the investigators and the investigated, with an equally keen eye, delving also into the recent history of Alegeria and the difficult lives of undocumented immigrants in the United States.
The sequel to Harbor, The Room and the Chair, was published in 2006.
Falling Man by Don DeLillo
Another one of the more obvious works of 9/11 fiction, Falling Man is a novel from acclaimed American author Don DeLillo. The novel follows a lawyer named Keith Neudecker who worked in the World Trade Center but escaped the building before its collapse on September 11. 
Falling Man is one of DeLillo's less critically praised novels, but it still stands out as an important examination of terrorism and media in contemporary American society.
---
Which books do you find most representative of this so-called 9/11 literature? What role do you think the 9/11 novel has as we continue to move away from September 11, 2001?
Recommended For You