The Life and Work of Alice Munro, "Canada's Chekhov"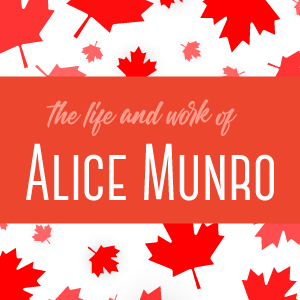 Although Alice Munro is undoubtedly one of Canada's most decorated authors, she's still relatively unknown outside of her native land.
Literary critics have differing opinions as to why Munro's superb short story collections only become best sellers in the Great White North. Some believe Munro's relative unpopularity has to do with her medium of choice: the short story. Others believe it's harder for non-Canadian readers to relate to the Canadian settings of Munro's tales.
Whatever the reason may be, fans as prominent as Jonathan Franzen are desperately trying to convince more people to dive into the work of Alice Munro. If you're at all interested in learning more about this talented North American author, please continue to read this article!
Below, we'll be exploring Alice Munro's life, most prominent works, and themes of her exquisite stories.
Munro's Early Years and First Marriage
Alice Munro (née Ann Laidlaw) was born on a farm in Wingham, Ontario in 1931. Munro's father was primarily a fox and mink farmer and her mother worked as a teacher. Munro says that her mother, grandmother, and great-aunt all had a significant impact on her early life and education.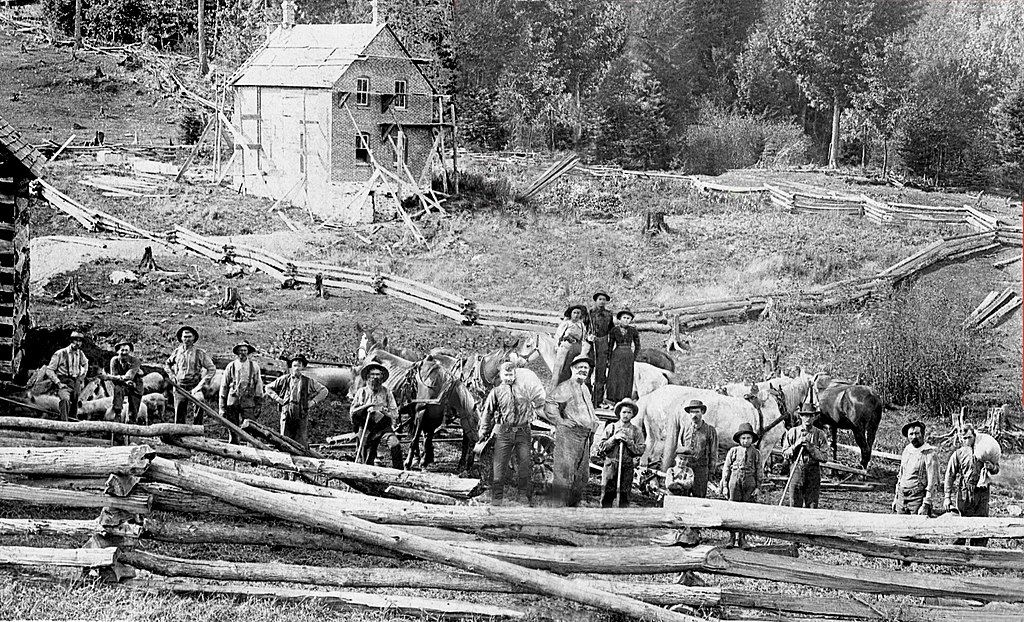 Restored Photograph of a Farm in Hastings County, Ontario (1902), Public Domain, via Wikimedia Commons
In 1949, Munro was awarded a two-year scholarship to study English at the University of Western Ontario. It was at this time that Munro first started writing in earnest and published a few short stories in local newspapers. While she was studying literature and journalism, Munro became acquainted with a student by the name of James Munro, who she married a few years later.
In 1951, Alice Munro left college and followed James to Vancouver. James worked at a local department store and Alice gave birth to three daughters (one of whom died shortly after birth) at this time. In 1963, James and Alice moved to Victoria and opened a bookstore together.

Picture of Munro's Books, via Another Believer, Wikimedia Commons
This bookstore, called Munro's Books, is open to this day at 1108 Government Street. Alice and James divorced in 1972.
Alice Munro decided to move back to Ontario and bought a home in the town of Clinton. She soon became a writer-in-residence at the University of Western Ontario. In 1976, Munro married a former university friend named Gerald Fremlin.
Munro's Literary Career, Themes, and Awards
As you could imagine, Alice Munro struggled to find time to write while she was bringing up her daughters and working at the bookstore.
It wasn't until 1968 that Munro found a publisher for her first short story collection, Dance of the Happy Shades. Her next major work, Lives of Girls and Women, was published in 1971. Although Lives of Girls and Women is officially a short story collection, many literature professors have dubbed this work "Munro's novel." Munro did initially plan for this text to be a novel, but it's better described as a series of interrelated short stories.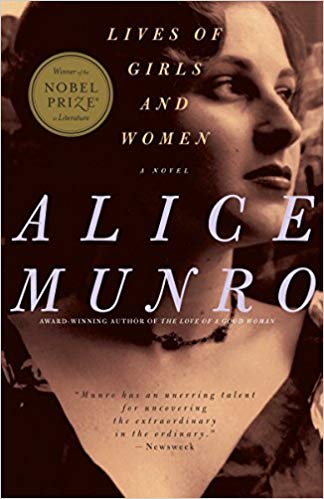 Basically as soon as she started publishing, Munro's fiction immediately garnered critical acclaim:
And that's not all! A few other awards Munro has won over the years include:
WH Smith Literary Award
Rogers Writers' Trust Fiction Prize
PEN/Malamud Award for Excellence in Short Fiction
Commonwealth Writers Prize Regional Award
As you can see, literary critics really love Munro's work! Most of Munro's short stories deal with ordinary people in her native Ontario. Just a few of the themes Munro explores in her texts include class, gender, love, and identity.
Both her prose style and her focus on everyday life have earned her the un-official title of "Canada's Chekhov."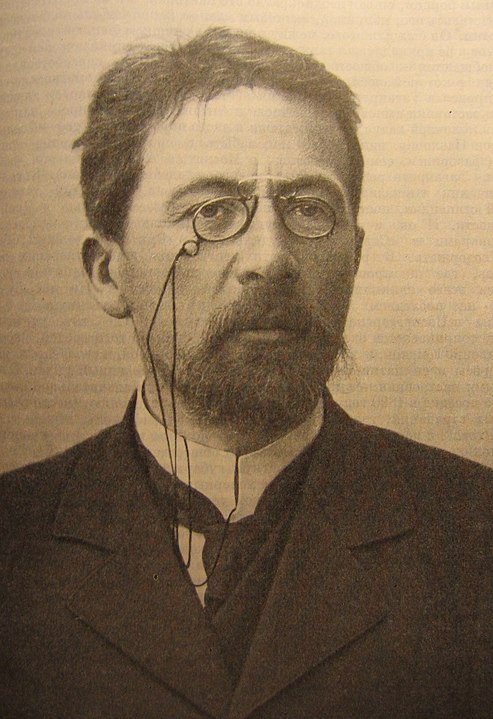 Anton Chekhov (1903), Public Domain, via Wikimedia Commons
Where to Start in "Munro's Country"
Everybody has different suggestions about what Munro book to start off with, so we'll look at a few recommended jumping-off points.
"The Bear Came over the Mountain"
For those out there who want to read Alice Munro's most famous story, the best tale to begin your Munro reading adventure is "The Bear Came over the Mountain." This is Munro's best-known story thanks in large part to the 2006 film adaptation called Away from Her.
This story focuses on Fiona, who suffers from Alzheimer's disease and can't remember her husband Grant. Even worse for Grant, Fiona ends up falling in love with another man in the clinic! As you could imagine, the themes of loss, memory, and identity play a major role in this touching piece.
You can read Munro's acclaimed short story online at The New Yorker.
"Do you think it would be fun—" Fiona shouted. "Do you think it would be fun if we got married?"

He took her up on it, he shouted yes. He wanted never to be away from her. She had the spark of life.

– Alice Munro, "The Bear Came over the Mountain"
"The Beggar Maid"
Another fan favorite story by Alice Munro is called "The Beggar Maid."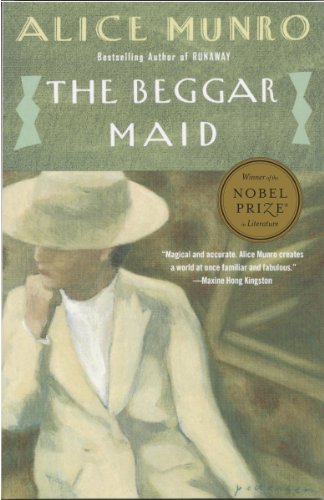 Although she wrote this short story in the middle of her career, the Toronto Star decided to print "The Beggar Maid" in its entirety right after Munro won the Nobel Prize. Some readers believe "The Beggar Maid" is one of the best "campus romances" ever written.
"Love removes the world for you, and just as surely when it's going well as when it's going badly." 

– Alice Munro, "The Beggar Maid"
Lives of Girls and Women
If you're more of the "novel-reading type," Lives of Girls and Women is probably as close as you can get to a standard novel in the entire body of work of Alice Munro.
This short story collection is actually one of Munro's most frequently taught works in higher education. The main character in this text is a girl named Del Jordan who readers follow as she matures on an Ontario farm. As you can already see, this text has many resonances with Munro's own life.
"People's lives, in Jubilee as elsewhere, were dull, simple, amazing, and unfathomable – deep caves paved with kitchen linoleum." 

– Alice Munro, Lives of Girls and Women
Other Short Stories by Alice Munro
Alice Munro is famously prolific author, and you really can't go wrong with any of her short stories or short story collections. Her oeuvre is rich with compelling characters and explorations of timeless themes.
If you want to jump right in, try out any other of Munro's short story collections:
In 2012, Munro published the semi-autobiographical Dear Life, which she said will be her last work. No reading of Munro's work can be complete without checking out her final masterpiece.
Get Started Reading This Great Canadian Author!
You're sure to enjoy any Munro collection you can get your hands on at the library. The only other Canadian author who's as famous as Alice Munro is Margaret Atwood.
Indeed, Atwood is probably more well-known than Munro, mainly due to the fact that Atwood's The Handmaid's Tale has been a staple on college reading lists for years. It has also recently been made into an award-winning TV series from Hulu.
As more readers become aware of Munro's work, however, we hope that she will win over the general public. No matter where you start your journey into Munro's fiction, just be sure to read her stories at some point!
Recommended For You