Words Wednesday: Agatha Christie
Happy Words Wednesday, Books on the Wall readers! Today we're highlighting the acclaimed British detective novelist Agatha Christie.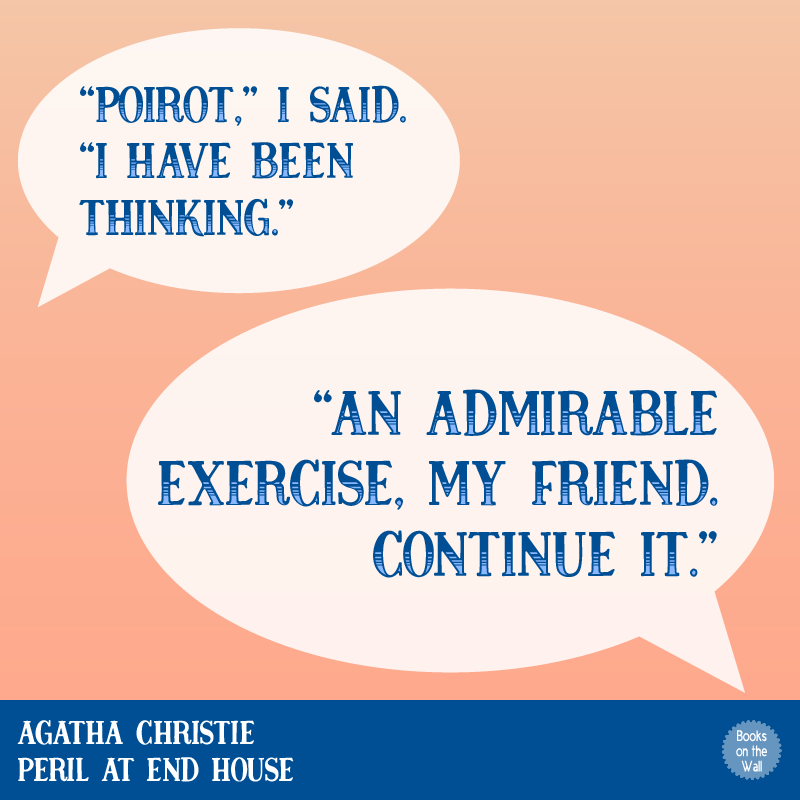 This Agatha Christie quote comes from her 1932 book, Peril at End House.
Peril at End House by Agatha Christie
Like most of Agatha Christie's books, Peril at End House is a work of detective fiction. It was her fourteenth published novel under her own name. It is the sixth book to center on one of Christie's most famous protagonists, Hercule Poirot, along with Inspector Japp and Arthur Hastings.
In Peril at End House, Poirot is out to save his new young acquaintance Magdala "Nick" Buckley, who he is convinced is a target for murder. The name of the book comes from the vacation home, End House, in which the murder mystery takes place.
Over the years, Peril at End House has been adapted for film, stage, graphic novel, and even computer game.
Most of Agatha Christie's books are still in copyright, but you can read her very first book, The Mysterious Affair at Styles (1920), for free on Project Gutenberg. (The Mysterious Affair at Styles introduced Hercule Poirot.)
Agatha Christie quote
"Poirot, I said. I have been thinking." "An admirable exercise, my friend, continue it."

-Agatha Christie, Peril at End House
Recommended For You